If I was in a spot of bother this is one of the few people i wud choose 2 av at my side....
Not because shes big or a champion boxer, but because shes consistent, has good morals, dosnt back down, wouldnt let you down and because shes my baby sister still ( n shes 50 this week!!)
And its fair to say 'I luv her very much'.....but not all the time !!!
I ashamed to say its been 12 months since we last got together...not because we've fallen out or stopped loving each oher....just because we both have our own lives and are very busy....
Now my sister brings out a side in me that most of the time is safely tucked away in a litte closet right at the far away place in my brain (whch is the best place for it, when i remind mysed i'm 52!!! 52 ???? u can not b serious...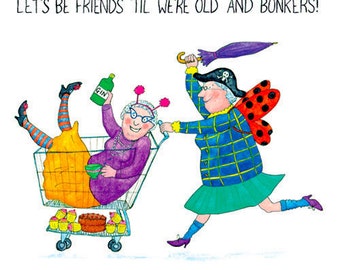 thats about now....
I seem to revert back to being a crazy child, i usually get a fit of giggles for no apoarent reason...that only me and her find amusing , oh yes and my beauiful daughter..(.who is usually a perfect example of a ' wel adjusted, well mannered, intelligent young lady ) she will also get affected by a fit of the giggles,....which is very unusual for her ( reserved is a label i would use for my beautiful daughter, oh yes and unsociable, oh yes and mardy !!! lol, thats another story ) obviously gets that from the in-laws...FACT
Too long.
This is my only full sibling from a very disfunctional family of 10 half/ step siblings ( n thats not counting the siblings sibling's. ..if u get my drift..18 if u count them...I !!! )
So we had an hour catching up over a couple of cups of coffee...who was now in the friend circle, who wasnt, who'd had a new baby..( i'd had 2 since we last met up...ok ok not me strictly, my chidren ) who'd divorced, who'd died, who was on the way !!!! ( as u've probably guessed i do not communicate with many members of my disfunctional relations, verbaally or otherwise !!) And there's more...
My daugher joined us later on with her beautiful daughter ( who is unsociable, mardy, do i need to go on....sure i dont know who she follows) and we had lunch.....needless to say my grandaughter did not look at my sister for the next 2 hrs, but she did give her a li'l pek on the cheek when she left !!!!
Lunch was a mixture of laughs and nice food and a lot more reminiscing.oh yes and a rather large glass of Chardonnay..(well i was driving ) and i got to spend the afternoon with my 3 favourite ladies...Result.
It dosnt get any better than this...well worth waiting for