'Happy 100th birthday to the forces sweetheart Vera Lynn'
This beautiful lady was the sunshine for many forces personnel on some very dark days....
The white cliffs of Dover celebrated in the 1942 wartime song made famous by Dame Vera Lynn will have her image projected onto them to mark her 100th birthday.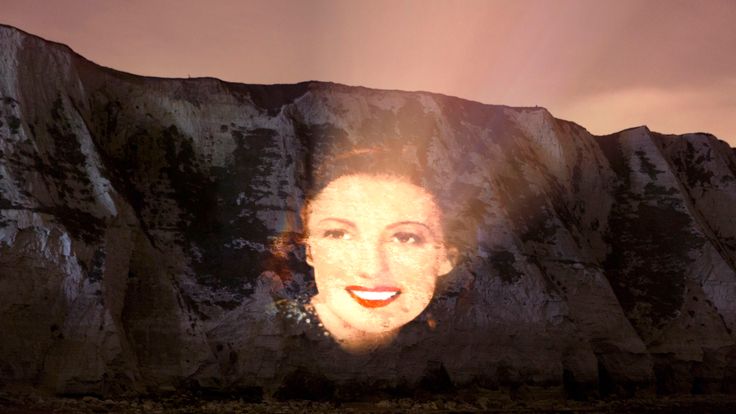 A 350ft image of Dame Vera, who is affectionately known as The Forces' Sweetheart, will also mark the release of her new album, Vera Lynn 100. ( as reported by Sky News )
Dame Vera Margaret Lynn
CH
DBE
OStJ
(née
Welch
; born 20 March 1917
[1]
), widely known as "
the Forces' Sweetheart
", is an English singer, songwriter and actress. Her musical recordings and performances were enormously popular during the
Second World War
.
She has devoted much time and energy to charity work connected with ex-servicemen, disabled children, and breast cancer. She is held in great affection by veterans of the
Second World War
to this day and in 2000 was named the Briton who best exemplified the spirit of the 20th century.
[3]
(
From Wikipedia, the free encyclopedia)