We were reared on these li'l savouries....( on a good week !! )
so the good old crisp butty is having a revival....yep every where i've been this week, Radio, TV, On line...I've heard people debating over this li'l snack.....
I wasnt surprised to discover that some people have never tried one. But I was surprised to hear of some of the variations of it ....proper gourmet style!!!!
Apparently there is even a shop which specialises in crisp sandich now....in Belfast....reportedly selling out within 2 hours of opening!!!!
Wow...who would of thought.....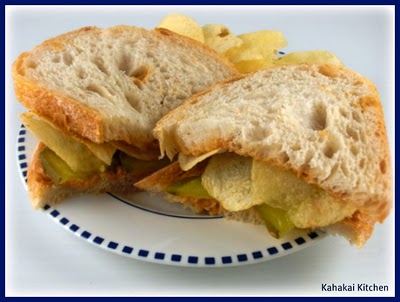 varieties now include: granary bread, pannini, ciabatta, seeded, wraps, toasted sandwich, ( not at the top of my list, cuz u miss the crispiness of the crisp if its on toast !!! lol ) its endless tho....try it with cheese and onion....mmmmm
Well I for one will be sampling all of them....lol